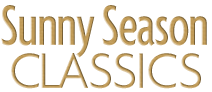 Woven in Biella, Italy
This collection contains all of the necessities for a classic summer wardrobe

In Spring, when the weather is warmer, a man's thoughts turn towards his summer wardrobe. Whether for business, travel or leisure, the summer fabrics featured here are ideal for this purpose.

We are proud to present this new collection which offers four textile qualities in both plains and fancies.

Pure wool tropicals open the collection (positions 1 to 51), followed by versatile prunelles (positions 52 to 75), then lightweight twill solids (positions 76 to 88), and finally wool and mohair blends with their characteristically crisp handle and fresh look (positions 89 to 96).

These dynamic fabrics are perfect for the warmer months and offer up-to-date, stylish choices for the discerning gentleman whose wardrobe reflects his character with flair and distinction.