The original travel suiting. Made in England
Hardy Minnis of Savile Row is proud to present Fresco®. Patented by our sister company Martin Sons & Co, in 1907.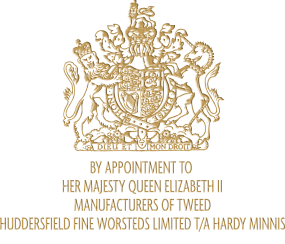 Designed with a high twist worsted yarn and porous plain weave, Fresco is a crisp, cool, crease resistant cloth, perfect for summer wear, even in the hottest of climates.

Available in 3 weights, Fresco is light and breathable, and with a composition of 100% wool, it is also strong and durable.

This cloth tailors beautifully, and with a range of timeless stripes, checks and plains is the perfect choice for formal business wear, or as a non-crease alternative to a classic linen suit. Now in its second century, Fresco II remains the cloth of preference for those who wish to maintain a cool and crisp appearance when the temperature starts to climb.

If you like wrinkles, you'll hate Fresco!