"... Inspiration abounds, Gladson's Tour D'Italia further ignited my passion for quality."
"The trip shared insight into the process, provenance and ingredients that go into making the best cloth with passion. It has fostered insightful dialogue on the future of tailoring and menswear from the global heartbeat of the industry."
Mark Pomerantz
MARK POMERANTZ
Newport Beach, California

Photo: Left to right: Valentina Regusci from Gladson, Danielle Jarvis, Mark Pomerantz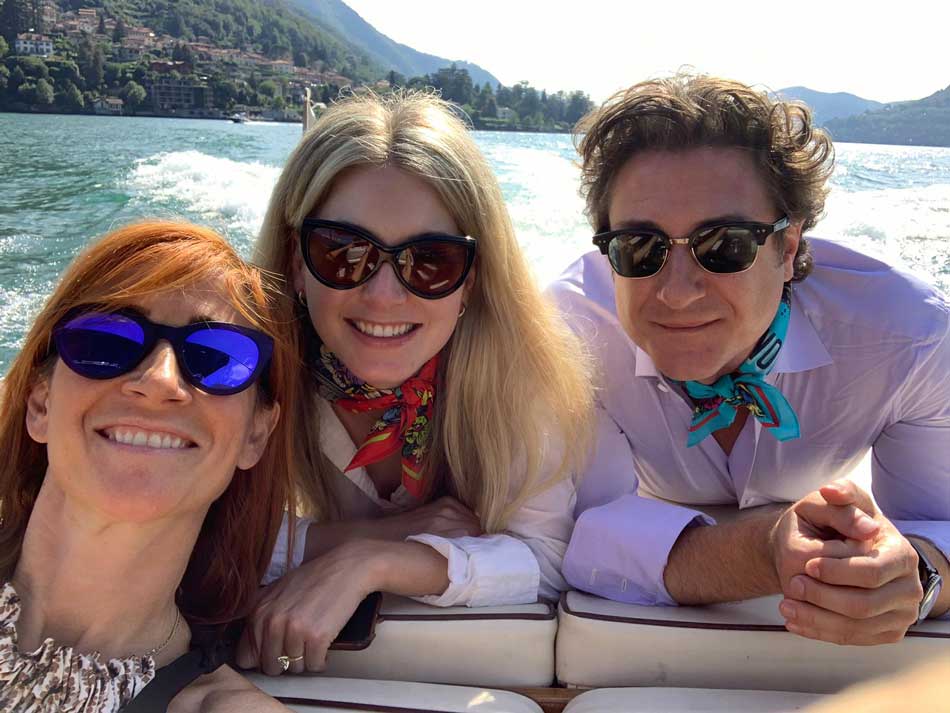 "A highlight of the year for the team"
"Thank you again for your wonderful hospitality this week. Everything was perfect, from the mill tour to the amazing food and wine, hotel, boat tour. I know how much work goes into planning things like this and we're extremely grateful. I know this was such a highlight of the year for the team and will make them that much more excited to talk about the fabrics with a new perspective."
Colin P. G. Hunter
ALTON LANE
New York NY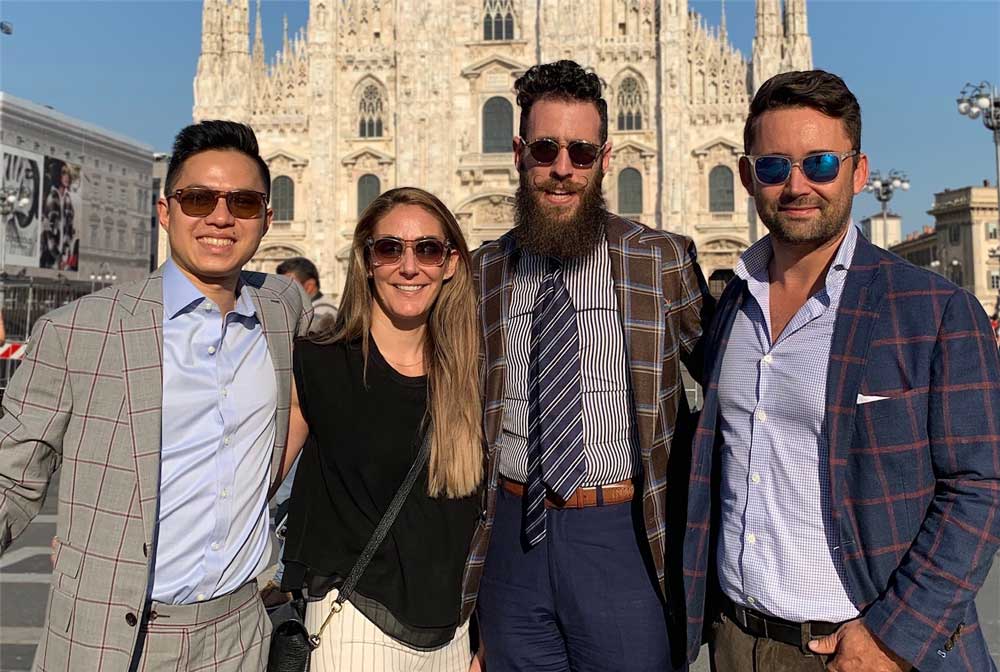 "The trip exceeded our expectations ..."
"Through the Tour d'Italia trip, we experienced Milan's prominence within the fields of fashion, textiles and design. We gained valuable insight into the excellence and elegance of wools produced by Italian mills. Guy and Valentina took us to places of incredible beauty and iconic cuisine while sharing their knowledge about industry trends. The trip exceeded our expectations for enjoyment and business!."
Kingford Bavender
BESPOKEN USA
Chaska, Minnesota

Photo: Left to right: Guy Milinazzo from Gladson, Kingford Bavender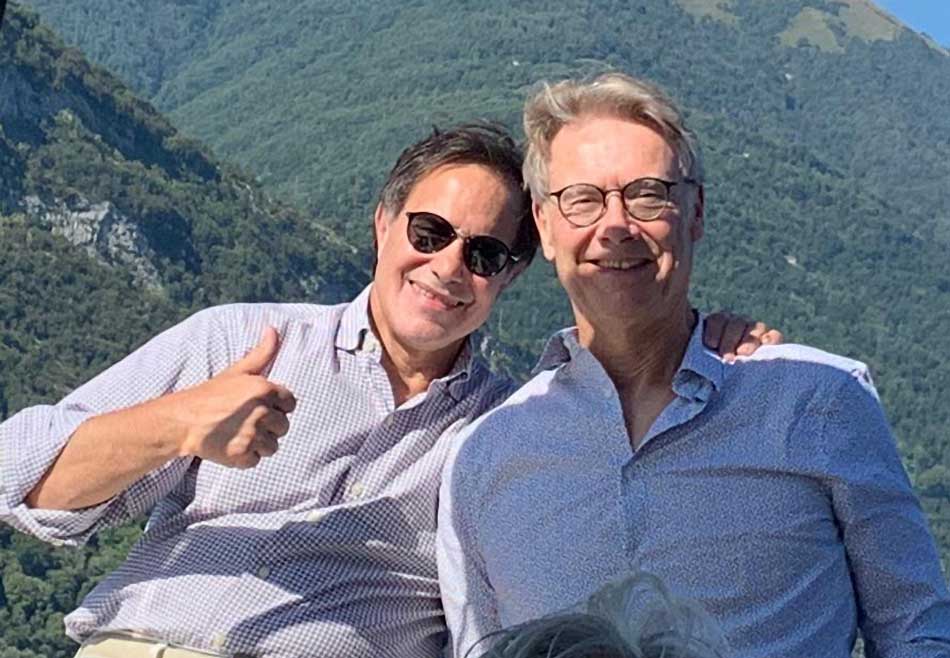 "... a tremendous, invigorating and informative trip."
"I just wanted to thank the gang at Gladson for a tremendous, invigorating and informative trip to beautiful Milan Italy. I especially want to thank Valentina and my good friend Guy for being such wonderful hosts. I hope that if anyone else is invited to this outstanding educational trip they accept it with open arms and minds. To see the actual processing of sheep's wool to final end product is amazing. The number of steps it takes to create a yarn to fiber, the constant quality control, and the final end results are spectacular. Thank you again for the trip of a lifetime.. "
Arnie Roberti
ADRIAN JULES LTD.
Rochester, New York

Photo: Left to right: Gina Roberti, Arnie Roberti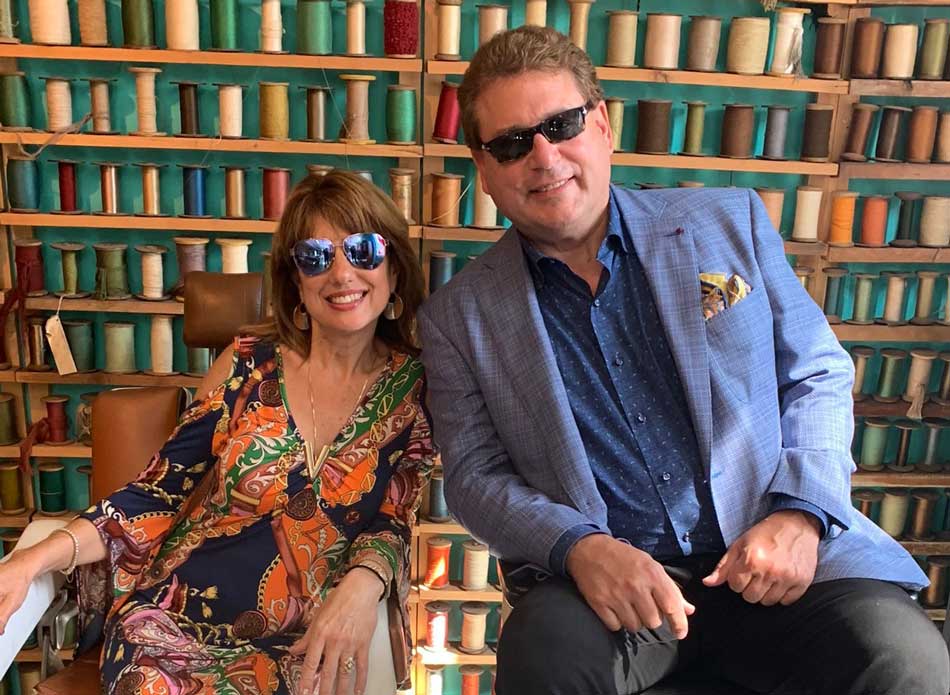 "Gladson's Luxury Made in England Collections by Hardy Minnis Are A Complete Home Run"
The QX² Super 150's Hardy Minnis Made in England fabric has been a complete Home Run! It gives us a proper English cloth that is a year round plain weave that feels so great close to the body. Also the wrinkle resistance aspect has been appreciated by our clients. It is quickly becoming our #1 seller in its upper medium price point category . The range of colors is fantastic and it does not duplicate any of your other collections. Genesis is a truly luxurious English fabric, and the super 180's in particular is a cloth that I can position at a premium luxury price point. Clients love to experience the luxury through the hand feel and when we drape a cut length of Genesis over the client's shoulders he just melts. We have also been successful selling it to female clients again largely because of the luxurious feel of the cloth. Lastly I never would have believed we could sell suits made out of pure cashmere, but your Alashan worsted cashmere Made in England suiting is literally one-of-a-kind. It gives us a unique quality for our most sophisticated clients. When we display a garment made of Alashan Cashmere on a mannequin, while the price point is not for every client, it has established a following among the C-suite clientele. Gladson has been loyal and supportive of us for close to 20 years now and I can't wait to see the new Carlo Barbera assortment that you unveiled during New York Market Week.
Alan Horowitz
ALAN DAVID CUSTOM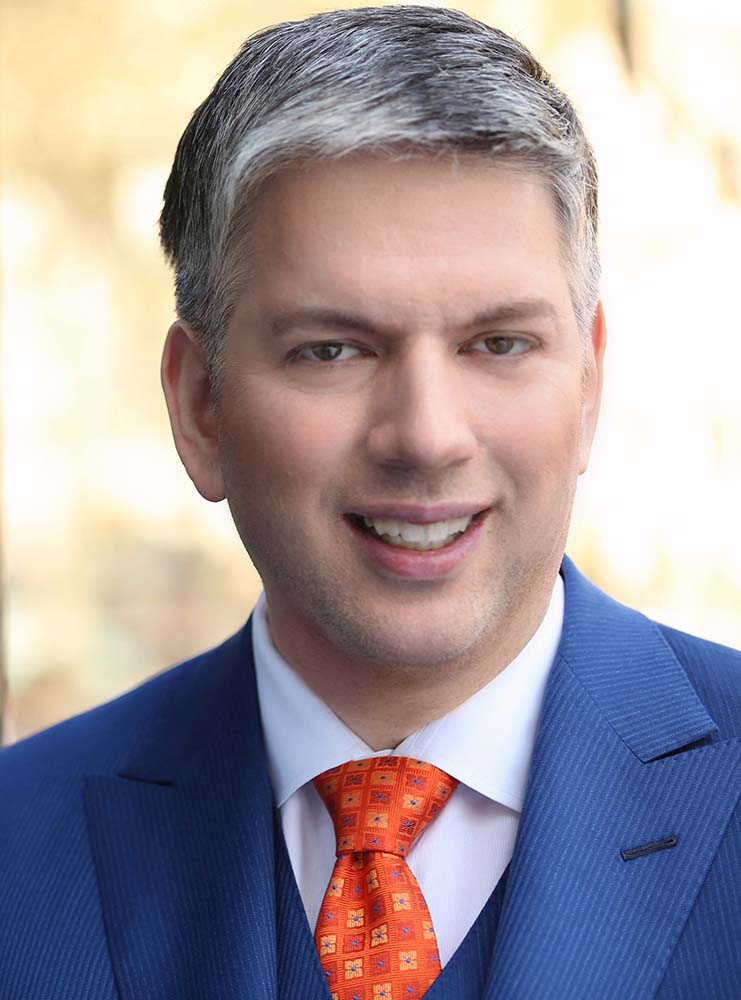 "To tour leading-edge mills and gain a first-hand understanding has strengthened our commitment to the best quality goods and services that we strive to bring our customers."
Albert and Sara Karoll
RICHARD BENNETT CUSTOM TAILORS
Chicago

Photo: Left to right: Michael Solomon, Gladson, Lee Langbaum, Sara and Albert Karoll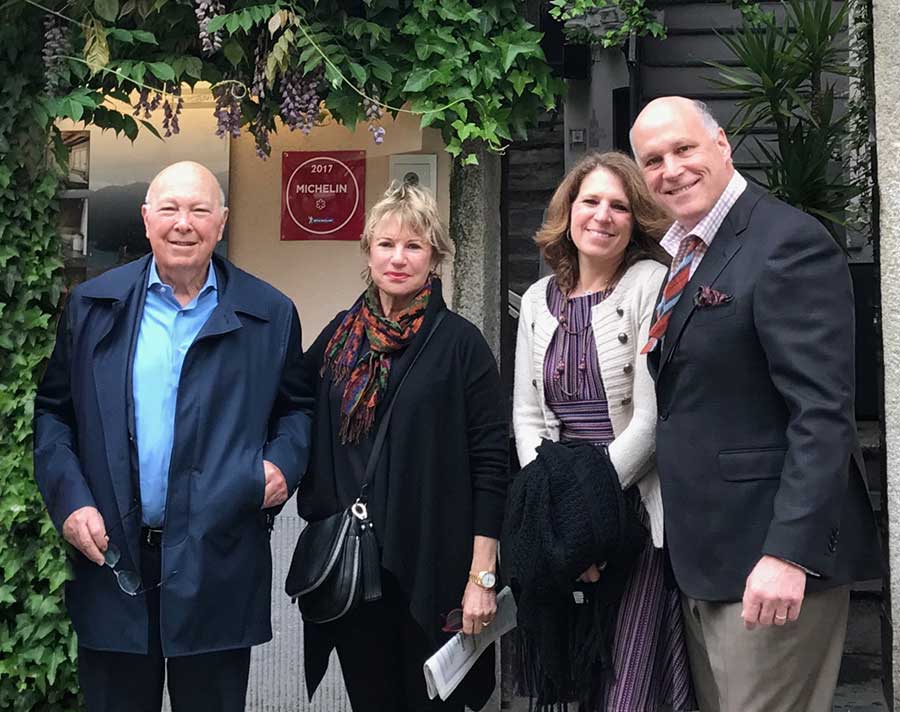 "…returned with greater knowledge and appreciation for quality"
"Our Tour d'Italia was an experience I will never forget. Discovering the artistic expression and technical aspects of fabric production that make our garments so beautiful and suitable for our clients was invaluable. What we learned will benefit our made-to-measure establishment for years to come. And the hospitality and generosity of the Gladson team was beyond our expectations."
Ryan Douglas
Designer | Consultant
R. DOUGLAS CUSTOM CLOTHIER
Sacramento, California

Photo: Ryan Douglas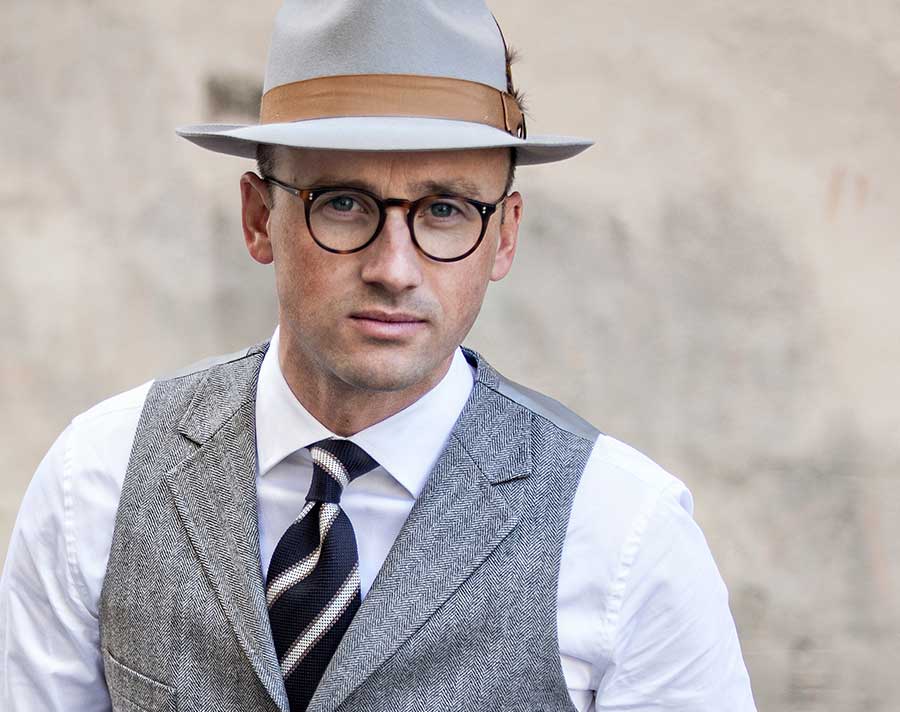 "The Trip of a Lifetime"
"I now have a greater appreciation for every suit, knowing how much care goes into making every roll of fabric, from the selection of which sheep to shear, through the finishing process. I was especially blown away by the technical aspects of the construction of each fabric. Gladson's Tour d'Italia showed exceptional loyalty to their clients and made this trip unforgettable."
Lucas Hamel
R. DOUGLAS CUSTOM CLOTHIER
Sacramento, California

Photo: Lucas Hamel with Boston Myles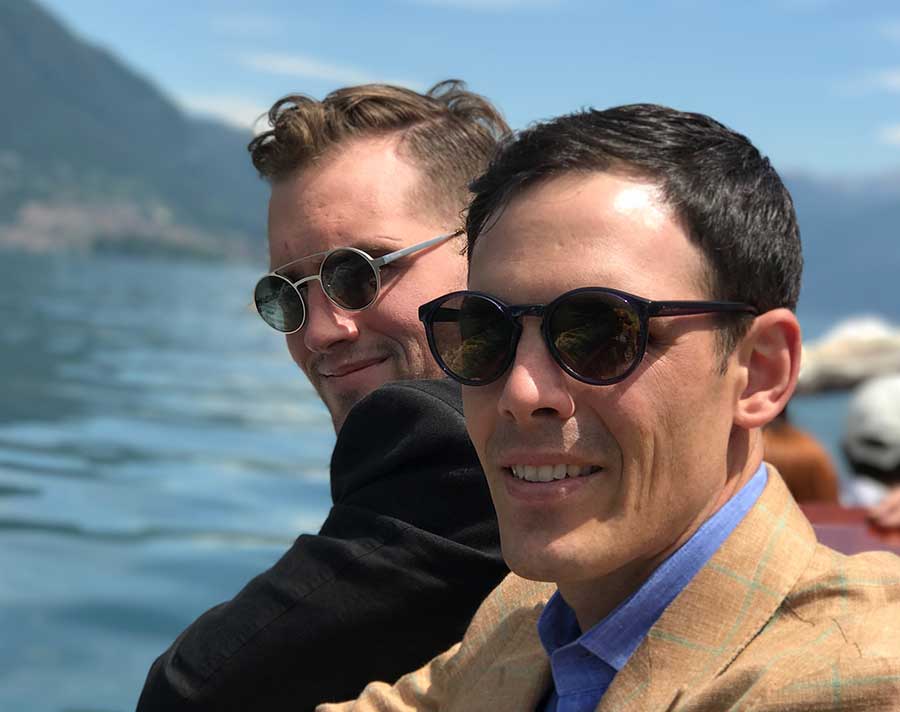 "Gladson's willingness to invest in their customers shows no sign of stopping"
Earning a personal invitation to the Gladson Tour d'Italia was an honor, and having my top sellers join us was a thrilling way to set the stage for our future growth. I learned so much from the Gladson team, especially Val, Simone Ubertino Rosso from Vitale Barberis Canonico and Scott and Troy from Gladson. It's opened a whole new international network with my peers and vendors. Bravo Gladson!
Nicholas J. Hansen
NICHOLAS JOSEPH
Chicago, IL

Photo: Left to right Nicholas Hansen and Valentina Regusci from Gladson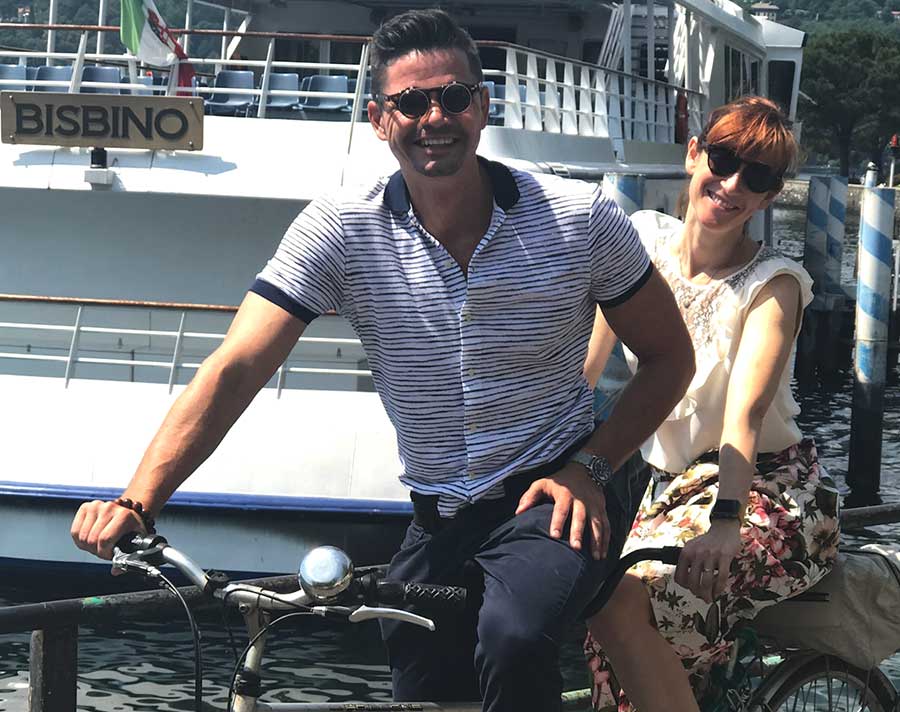 "We've already seen the benefits to our business."
"From the silk printer in Lake Como to the mills in Biella, we saw first-hand how the raw materials we use daily can be turned into something beautiful. Witnessing all the behind-the-scenes work was an education like none other, and we've already seen the benefits to our business. Thank you, Gladson Tour d'Italia, for a once-in-a-lifetime experience and honor."
Katie Ally | NICHOLAS JOSEPH
"This trip has directly impacted my business because of the increased value I am able to bring to my customer's custom tailored
"Gladson Tour D'Italia has given me the opportunity to witness first-hand the multi-step process of producing fabrics and the importance of understanding where the wool comes from and where it is woven…"
Jodi Leahy | NICHOLAS JOSEPH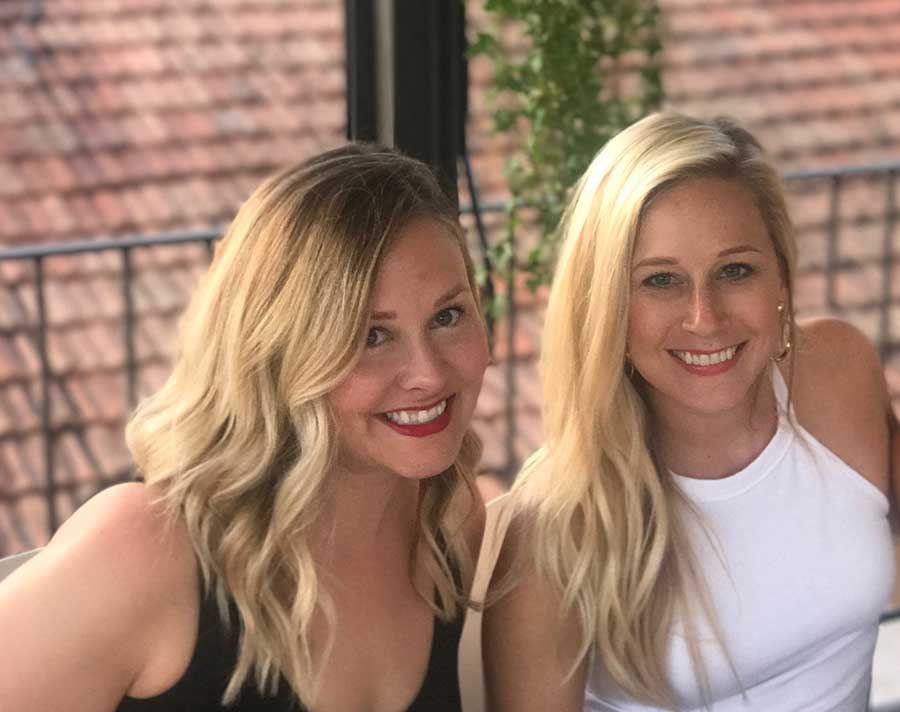 "This is the first time one of my suppliers has been so gracious and I have had my own business now for almost 47 years."
"With Gladson as our host, it was first class all the way. The highlight was the opportunity to visit the mills in the Biella area and Lake Como region. I was really impressed with the mill at Vitale Barberis Canonico. It is no wonder that some of the finest fabrics I use at my store come from this mill. We not only learned a great deal about the front end of our business, but created great friendships."
Lenny Logsdail
LEONARD LOGSDAIL
New York City

Photo: Left to right Lenny Logsdail and Guy Milinazzo from Gladson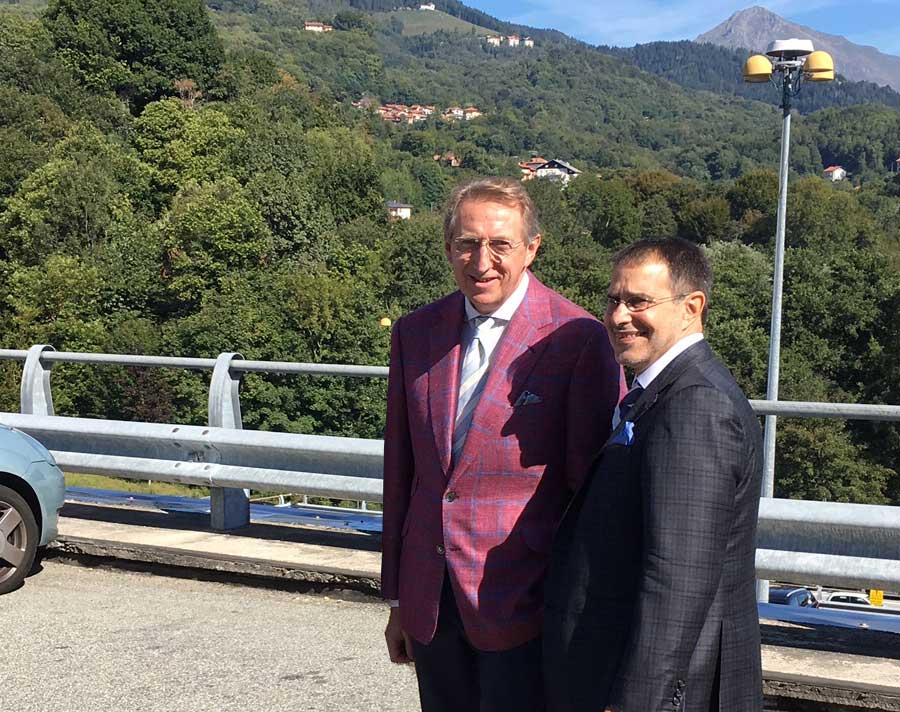 "…sharing this education with my clients"
"It was truly a great experience to take a personal tour of Vitale Barberis Canonico, which has such a distinguished history. We saw the entire process of transforming raw wool into the finished product. I have been sharing this education with my clients in hopes of fostering a better appreciation of fine fabrics and the care taken in their manufacture by VBC and their technological advances partnered with the traditions and knowledge from 1663."
Anne and Manuel Martinez
MARTINEZ CUSTOM CLOTHIER
Baton Rouge, Louisiana

Photo: Manuel Martinez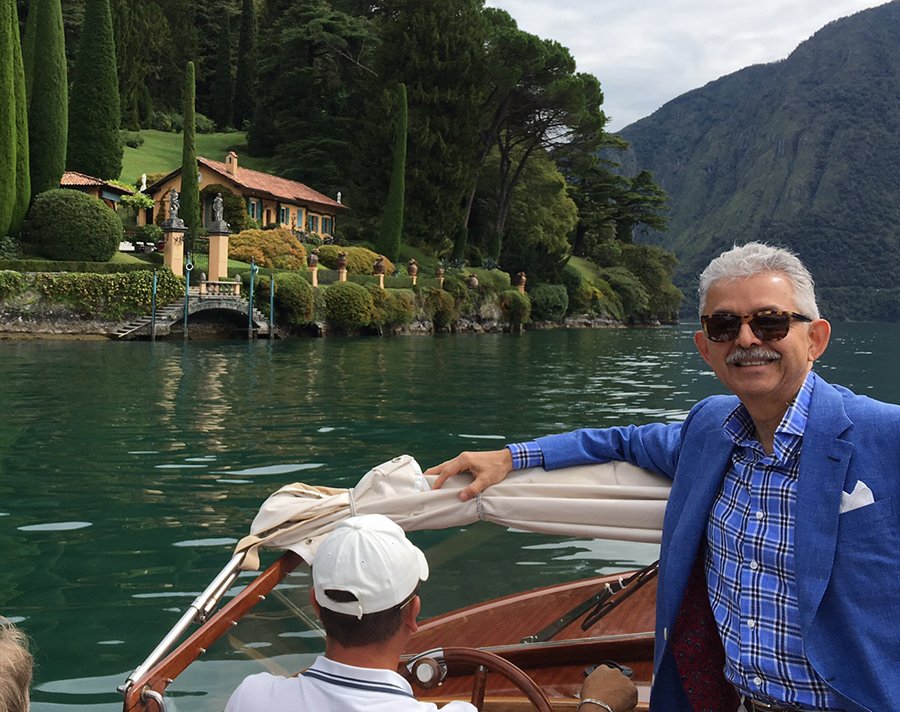 "Being taken on tours of world renowned fabric mills like Vitale Barberis Canonico and REDA were truly once-in-a-lifetime experiences."
"… having the opportunity to experience so many wonderful things on our trip ignited an even deeper passion in us to come home and educate our clients about the rich history behind the suits they wear. We wouldn't ever want to miss an upcoming Gladson trip -- it's easy to show and sell these beautiful fabrics to our clients, especially after learning so much during our time in Milan"
Dave and Kim Welch
B.Spoke
Costa Mesa, CA

Photo: Left to right Kim Welch and Dave Welch
"This trip will help us be better creators of custom clothing."
"Gladson has always been one of the most supportive and generous supplier/partners I have ever worked with, but their Tour d'Italia absolutely stunned me. Relevant learning experiences were woven into nearly every moment … we visited the top fabric mills in Biella, shared delicious meals, and shopped to see the latest trends in men's and women's wear … the industry knowledge we gained will help us be better creators of custom clothing and delight our customers."
Joseph Harris
General Manager Custom
TRUNK CLUB
Chicago


Photo: Left to right Justin MacInerney from Gladson and Joseph Harris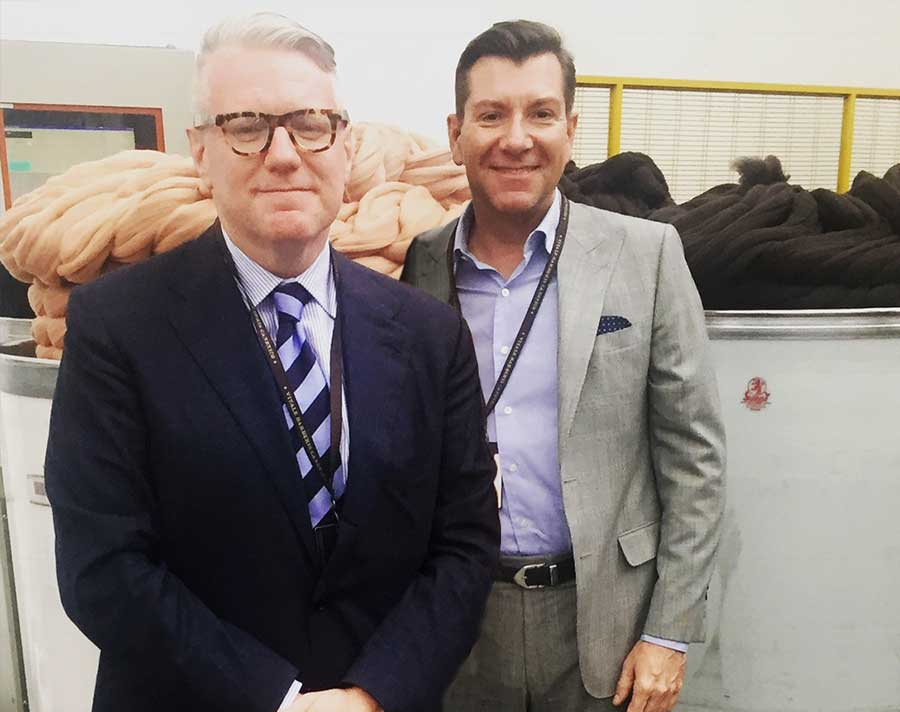 "All that I have read came to life before my eyes."
"The Tour d'Italia was a life changing trip for me personally and professionally. The amount of detail in planning the trip and execution was flawless; from the tours of the mills to every restaurant we ate at, it was perfection. Truly, could not be more appreciative of the Gladson team for the opportunity"
Emily Reuter
Director of Custom Training
TRUNK CLUB
Chicago


Photo: Left to right Valentina Regusci from Gladson and Emily Reuter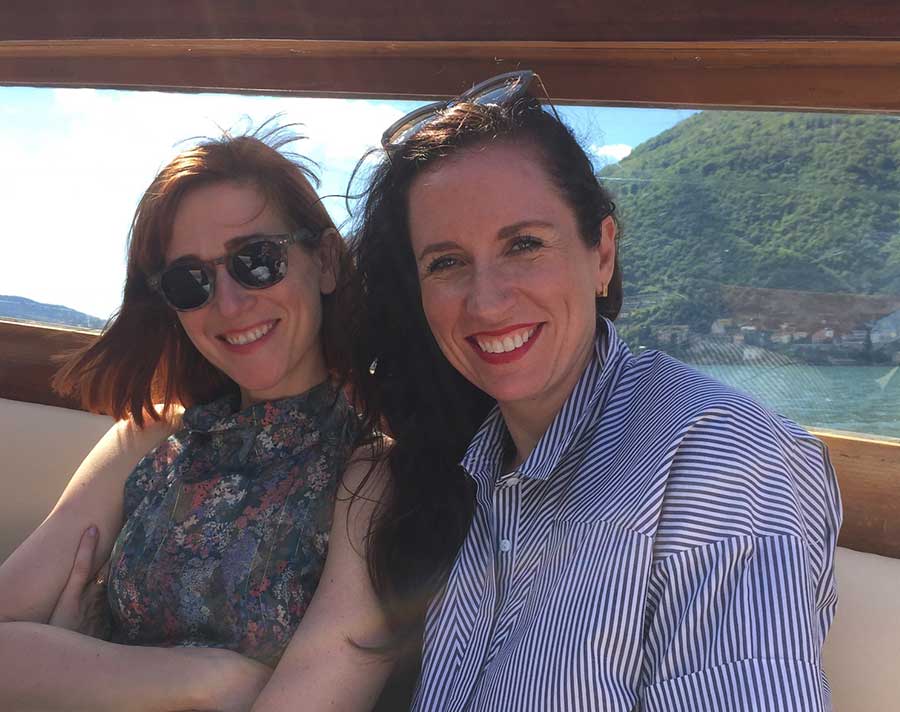 "… From seeing the silk mills to watching the dyeing process of wool to getting to explore fabric archives from over 100 years, it was amazing to see the process of making cloth from start to finish."
Ali Ryan | TRUNK CLUB
"Gladson's Tour D'Italia left me more inspired for menswear and custom clothing…"
Tyler McCoy | TRUNK CLUB